— 28/11/2023 —
Стажировка Financial Analyst, Intern в Москве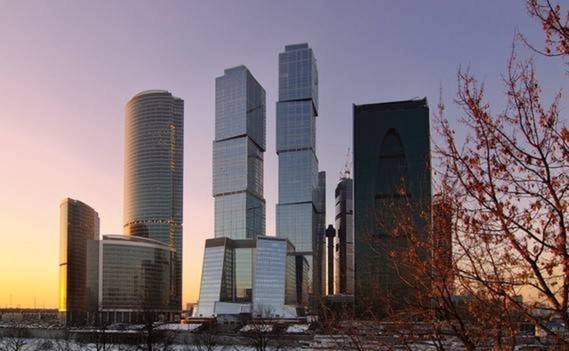 To support the management reporting in the company, maintaining and supporting timely, accurately and consistent financial records in line with management reporting and business requirements. Support Development Team and Operational Team with relevant information and analysis for key business decisions in conjunction with Director and CEO
Responsibilities:
Delivery of all actual financial data with the accuracy, timeliness and reasonableness for management reporting (local and HQ)
Delivery of Annual Plans numbers and monthly financial forecasts in cooperation with Sales, Marketing and Management
Support Operational teams with relevant information and analysis. Maintenance of financial reports to match changing business conditions and requirements
Support management to deliver Annual Plan targets for both P&L and Balance Sheet items
Assess cost and revenue patterns, variances & trends
Issue reports on a timely basis
Collect, consolidate accounting data


Стажировка Маллиотт это прежде всего возможность получить ценный опыт и знания, а не просто работа за деньги, стажер получает опыт индустрии hospitality, возможность работать бок о бок с лучшими менеджерами и специалистами из этой отрасли. Большинство сотрудников пришли в компанию с огромным международным опытом из лидирующих организаций нашей индустрии и других корпораций, таких как Hyatt, Radisson, Booking.com, IBM, Accenture. Менеджеры в свою очередь когда-то начинали работу как стажеры, работая в международных компаниях и получая ценный опыт. Маллиотт дает возможность заниматься разноплановыми и ответственными задачами по ключевым направлениям компании. У вас есть уникальная возможность научиться всем бизнес процессам компании за короткий период времени, работая в нашей команде, а также стать специалистом или менеджером по итогам стажировки.
As a young and ambitious company, Malliott, Ltd. has catched a new hospitality wave striving to provide possibility for everyone to travel everywhere at accessible prices and enjoying the highest quality of services. We make global distances shorter allowing our travelers to book exclusive apartments and have the whole world in their hands. In several years we have managed to build strong relations with our stakeholders and gained solid and reliable reputation on the market through creating a network of over 100 apartments all over the world, from Milan to Bangkok. And this is only the beginning of our continuous growth.
Malliott, Ltd. is an international company represented by a team of young, professional and ambitious individuals. From the highest management to our cleaning personnel – we care about each employee as much as we cherish our guests. As a rapidly and successfully growing organization we have established rich corporate culture, found dedicated subsidiaries in each representative city and managed to provide all the guests with 5-star services.
Traveling should bring joy and new experience, so we accommodate our guests in modernly designed and centrally located apartments close to the main attractions, delicious restaurants and shopping areas. We make sure that wherever you go you feel like home and enjoy your trip.
Требования
Requirements:
University degree (may be unfinished) from related departments;
Flexibility;
Proactive;
Strong detail orientation and thoroughness;
Advanced user of MS Office applications especially Excel;
Strong mathematic and analytic skills.
Excellent command of both written and spoken English.
Условия
We offer:
40k Rub salary
Location – "Moscow-City"
Contract according to Russian legislation
Parking allowance
Food allowance
Medical insurance
Dear candidates, your CV will be considered in English only
Оплата