— 26/09/2020 —
Вакансия Digital Growth Specialist в Москве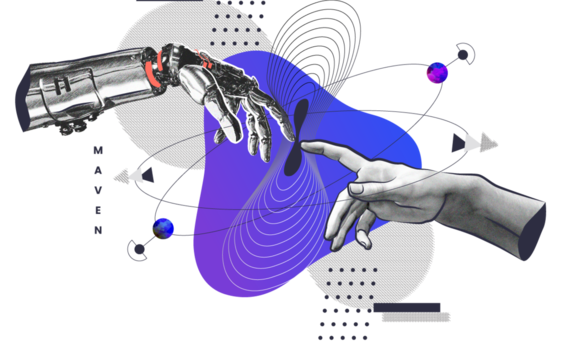 We identify new sales opportunities through inbound lead
Follow-up with prospects through outbound cold calls and emails
Understand customer needs and requirements
Brainstorm with the team on how we can identify key players and generate interest about Insider's products
The most crucial part is maintaining and expanding the prospect database in our assigned segments




Meet Insider, the first integrated Growth Management Platform (GMP).
Insider Growth Management Platform (GMP) helps digital marketers drive growth across the funnel, from Acquisition to Activation, Retention, and Revenue. Leveraging real-time predictive segmentation powered by deep Artificial Intelligence and Machine Learning capabilities, Growth Management Platform empowers marketers to deliver personalized journeys across the web, mobile web, mobile apps, and ad channels. Built on a unified data layer, GMP is easy to implement and simple to use, avoiding the need for complex integrations and dependency on IT teams. Insider simplifies the life of digital marketers and helps them drive growth for their brands, with zero marketing waste.

Требования
We have a special affinity for graduates just out of college. Fresh perspectives are something we value

University degree in a related field
A fair understanding of the ecommerce markets would be a plus
Ability to multitask and manage time effectively
Excellent oral and written communication skills
You're a natural around the phone and dialing dozens of numbers a day is a piece of cake for you
A passion for market research, identifying key players and generating leads
Ability to be flexible and adapt quickly in a fast-paced, start-up environment
A fair understanding of Digital Marketing or experience in a customer oriented position
Условия
Was this position made for you?
So let's talk! 
We're curious bugs and can't wait to get to know you.
Insider is a Sequoia backed technology company with offices in London, Singapore, Tokyo, Hong Kong, Seoul, Sydney, Helsinki, Barcelona, Dubai, Moscow, Warsaw, Taipei, Jakarta, Istanbul, Kiev, Ho Chi Minh City, Bangkok, Ankara and Kuala Lumpur. Insider was listed as one of Europe's 100 Hottest Startups by WIRED Magazine and won Red Herring Top 100 Europe in 2017. CrunchBase has recently ranked Insider's co-founder and CEO Hande Cilingir as one of the top three women CEOs outside of the US.

Some of the most prestigious Fortune 500 companies and top brands in retail, automotive and travel across the globe use Insider to deliver AI-backed personalized experiences. Helping world's leading brands grow beyond the speed of customer expectations, Insider is trusted by over 600 businesses across various industries including UNIQLO, Singapore Airlines, Tokopedia, Virgin, New Balance, Nissan, Samsung, Puma, Newsweek, Media Markt, AVIS, Allianz, BBVA, Dominos, McDonald's, Avon and CNN.

Оплата